A year ago, I wrote a post called Five Things I Learned About Creativity that summed up what I'd discovered in 2015. As 2016 comes to a close, I thought I'd continue that tradition and share a few things I've learned this year, as told through (don't act surprised you guys) Hamilton lyrics*.
*Hamilton lyrics and one tiny Mixtape reference I was able to work in. What can I say? Immigrants, we get the job done.
Can we get back to politics? Please, yo.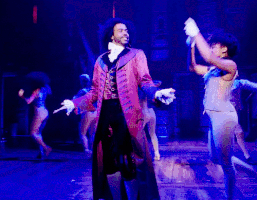 Every action has an equal, opposite reaction. And America learned that the hard way this year. This feels like the year where no matter where you go—your local gas station, your hometown for the holidays, or even another country—you can't escape the election and all the baggage that came with it. And honestly, you shouldn't.
I've allowed myself to be complacent. As an immigrant and a non-citizen of America, I told myself that my voice wasn't heard or even needed. But I realized this year that I've been hiding behind an excuse. The cavalry's not coming. No one is left to fight for us, except us.
This year has been so, so hard on our hearts. So many of our communities are hurting. And every day it feels like we're up against a new monster. But while we can't change what's happened, we can choose how we go forward. And I am choosing to fight.
And I urge all of you—even if you feel like you're America's ghostwriters and the credit's only borrowed—fight in whatever way you can. Figure out whether that means giving your time (calling/writing to your representatives, getting involved in local politics, volunteering) or your money (donating to organizations that are important to you) and then go out and do it. Don't allow your social networks or the media to normalize what's happening in our country. Get creative. Grab a friend—that's your second—and get them involved. Educate yourself, and then educate those around you. #RiseUp.
I'm not falling behind or running late.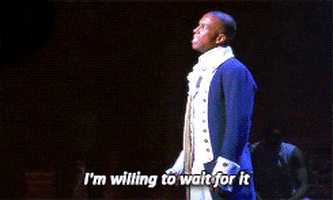 To be entirely honest, all year long I've felt like I was standing still while everyone around me moved forward—in their careers, in their relationships, in their lives. When friends tell me all that they've done this year, it sucks that I can't "prove" what I've accomplished. Some days it's easier to smile and say that I improved my craft, wrote something I'm proud of, and finally found the courage to write a book about my own culture.
Other days… Well, other days I've spent all day reading in bed, trying not to think about the fact that I took a year off work to write, and in the eyes of many, I have nothing to show for that year.
But the truth is, everyone feels this way sometimes. It's so easy to get caught up in the competition. It's so easy to feel like other people's forward momentum means you're going backwards. And it's so easy to feel like success is only the tangible, measurable things you can put on social media.
When those days get me down, I've learned to remind myself of the fact that all those people around me, the friends I love and admire, spent weeks or months or even years showing up every day and working hard at their craft. It doesn't matter whether that craft was medicine or writing or art, but they worked even when they felt like they weren't going anywhere. And they continue to work just as hard now.
All I can do is follow their example and keep working. And when those bad days come around, I will continue to remind myself that everyone faces an endless uphill climb. We all rise, fall, break, make mistakes. But the only way we truly fall behind is if we stop moving.
I never had a group of friends before I promise that I'll make y'all proud.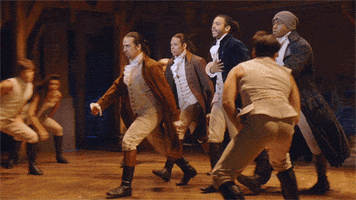 As this year has gone by, I've really realized how important it is to have your people beside you when there's reckoning to be reckoned. Nothing seems quite so bad when you're surrounded by people who get you. The people you can talk to about the things that matter to you, especially in a year filled with so many dark moments. The people who validate your feelings and listen to you—and who in turn share their own perspectives and trust that you'll be just as courteous.
I'm so grateful for and humbled by the friends I've met or gotten to know better this year, as well as those who've stuck with me for many years. Friends: you're all my heroes, my sounding boards, my sources of hope, and my voices of reason in the good times and the bad. I've learned so much from you all this year. I hope I've been the kind of friend you can be proud of, and I will try my best to continue to be the kind of friend you deserve.
Look around, look around… Look at where you are. Look at where you started.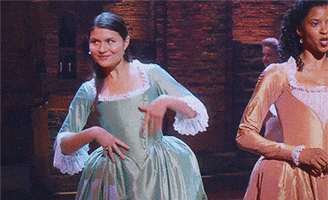 No one needs this reminder more than me. Step back. Count to nine. Take a break.
Look at everything you've done. It may not seem like much, but it's more than what you had at the beginning of the year. Take a moment to congratulate yourself for the things you're proud of—and forgive yourself for the things you regret.
Let's have another round tonight!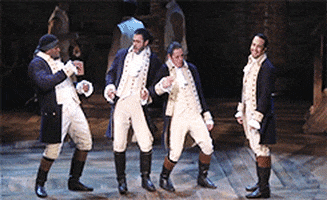 2016 was a difficult year for so many reasons. There was a lot of death. A lot of politics. A lot of hate. And the biggest lesson I've learned this year is to stop and celebrate the little moments, the little victories, and the little things that make me happy. There's always time for a drink, or two, with friends.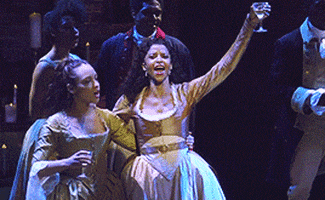 I wish you all a happy and safe New Year. Here's to 2017. Raise a glass!