First of all, I'm so excited to finally be able to say that I finished my first round of revisions on my manuscript!
Holy crap, I revised a novel.
I started with a 92,000 word manuscript, threw out about 56,000 words… and then wrote 75,000 more, and oh my gosh, that is a BIG DEAL. I mean I didn't think I could even finish writing a novel. And now I've revised one? Brb while I go and curl up on the floor in shock and eat an entire tub of ice cream.
And second, I'm even more excited to announce that for the first time in three weeks I'm finally NO LONGER SICK. Believe me, this is definitely cause for celebration. Being sick for three weeks is the worst.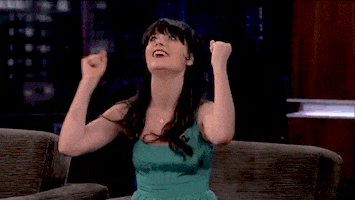 So obviously I failed at blogging every week like I promised I'd do three weeks ago. Whoops. But between being sick, working a lot, and spending any free time drowning in the pit of horror that is revisions misery (Me? Over dramatic?), I really didn't do much.
I do have a funny(ish) story though! So I've talked about my CP Maddy before (who is pretty much the best, by the way). A few months ago, two of our favorite authors tweeted about how one of them mailed the other a package addressed to Legolas from Aragorn. So, when I mailed Maddy a LotR notebook, I obviously had to get creative with my addressing:
Last week, Maddy mailed me something back… from Lord Vader to Luke Skywalker. My family was entirely unprepared for our insanity. My dad, who discovered the package, didn't tell me about it for two whole days. Our conversation literally went like this:
Me: You opened my mail?!
Dad: It wasn't addressed to you!
Me: But it's addressed to Luke Skywalker!
Dad: You're not Luke Skywalker!
Me: OH REALLY? Who else in our house would possibly get something addressed to a fictional character?!
Dad: No one! That's why I thought it was the neighbor's.
Yeah. My dad telling me that I'm not Luke Skywalker… never really thought that would be a conversation I'd have. But it worked out well. My neighbors weren't home when my dad tried to deliver it to them, so I am now the proud owner of a wine yoke.
Debauchery aside, the one cool thing I did last week was get to go to Sabaa Tahir's An Ember in the Ashes book launch! She was hilarious and a total sweetheart and took the time to give me some very encouraging advice on writing and revising. I mean, really it's just so cool to have a South Asian author who writes YA fantasy, because believe me, there are VERY few of those. I haven't read Ember yet, but I'm excited to get started since I've heard so many wonderful things about it. Plane read on my May travels for sure!
Well, that's my week in a nutshell! Happy Cinco de Cuatro, and…